Summer has passed and brings with it a gentle warmth of the sun that warms our skin. In summer, the scents become lighter, leaving behind the holiday scent that we wait for all year round. However, wearing perfume in the summer can lead to a real headache: you want to wear it and enjoy your favorite scents, but often fear the worst and prefer not to wear anything at all. Musty scent, stains on the skin, unpleasant smell. So that perfume remains a pleasure, here are our 5 tips for using your scent in summer and adapting your ritual when the thermometer gets wild.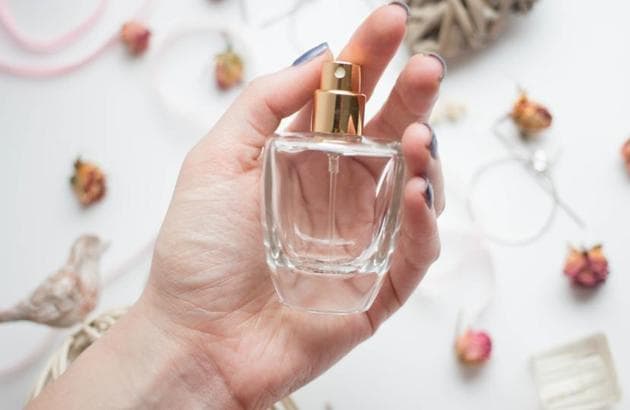 One scents oneself sparingly
The first piece of advice to wear a fragrance in summer is to use perfume sparingly. As you may know, heat tends to spread odors further. That is why our grandmothers used to put citrus peel on the fireplace or put a vanilla pod in the oven while it was still warm to perfume the house.
But when it comes to perfume, overheating is never a good idea. When it is hot, the scent evaporates differently and the base notes, which are the most persistent, stay on the skin longer. The scents can then become too intrusive and cause headaches. Don't hesitate to slightly reduce your daily "doses" based on your habits. Even so, you will see that the trace you love so much is not going to go away.
To wear perfume in the summer, you will adopt new gestures
When the heat comes, sweat and sunburn go well. Two summer consequences that perfume doesn't really appreciate. The best ally for perfume in summer remains impeccable hygiene, so remember to perfume yourself right after you shower. We are inspired by the technique of the Brazilians to stay fresh and fragrant in spite of moisture: We "spray" our scent on the body that is still wet after washing. In order for summer scents to rhyme with happiness, it is also important to perfume yourself in a cool and airy room. Don't hesitate to get out of the bathroom and not immediately get into your car parked in the sun.
In summer you can also change your daily ritual. To do this, gently perfume yourself. Slip into a fragrant "cloud" created by spraying a few drops into the air. You can also use your scent on new places: the back of the earlobe, the nape of the neck, or even your ankles. However, be careful not to get too close to the skin so that the perfume droplets spread out more evenly. And to avoid skin contact, you can perfume your clothes (watch out for the silk, it can stain), your hair (spray the perfume directly on your hairbrush to evenly distribute the scent) or even slide an impregnated cloth in your purse. Lighter and fresh wake guaranteed!
You will avoid the sun
Sunshine and perfume are not a very harmonious couple. Stains, irritations, burns. But beware of preconceived ideas! The appearance of such spots is rare today and, according to dermatologists, can be explained in several ways:
Perfume dermatitis: Brown spots form on the skin. They were caused by the presence of a component of the bergamot essence: bergapten, a natural compound found in many fragrances, but also a photosensitizing substance. Since 1996, the dosages of bergaptenen have been strictly limited by the European Cosmetics Directive. The essence used has thus evolved and is no longer phototoxic.
Allergy: Certain ingredients can sometimes cause redness or irritation in dark skin, but also pigment spots when exposed to the sun.
Irritation: Due to the alcohol content of some fragrances, exposure to too much sunlight can cause irritation. This can cause irritation, which can be accompanied by pigmentation.
we work with a world-famous perfumer and carefully control all of our compositions, which carefully meet health standards. In over 30 years of existence, no customer has complained of an allergy, but every skin is different. So if you are allergic or particularly sensitive, avoid wearing perfume on your skin when you want to refine your tan to avoid any risk. Instead, spray your clothes or style your hair
You will go in the direction of new fragrances
Looking for freshness and lightness? Shop Women's Perfume in Kuwait at Klinq, we provide you best sellers perfume at best prices with widest range of fragrances. Get special discount on luxury perfume. Grab deal now!
You will take great care of your precious bottles
Carrying perfume in summer starts with taking care of the bottles. Do not forget that perfume is fragile and does not get along well with light, humidity and general temperature changes. We have already given you some simple and effective advice here to take good care of your perfume. Do not forget to use these few gestures so that your scent accompanies you all summer and perfumes your vacation pleasantly. So keep your precious bottle in the original packaging and in a dry and cool place. Carry it the same way: in its case, without exposing it to light. This way, you can take it with you wherever you go and still enjoy the scent that you love so much.
We look forward to your rituals and tips on how to enjoy your scents even when the thermometer rises. How do you like to perfume yourself in summer and which scent do you like during this time?